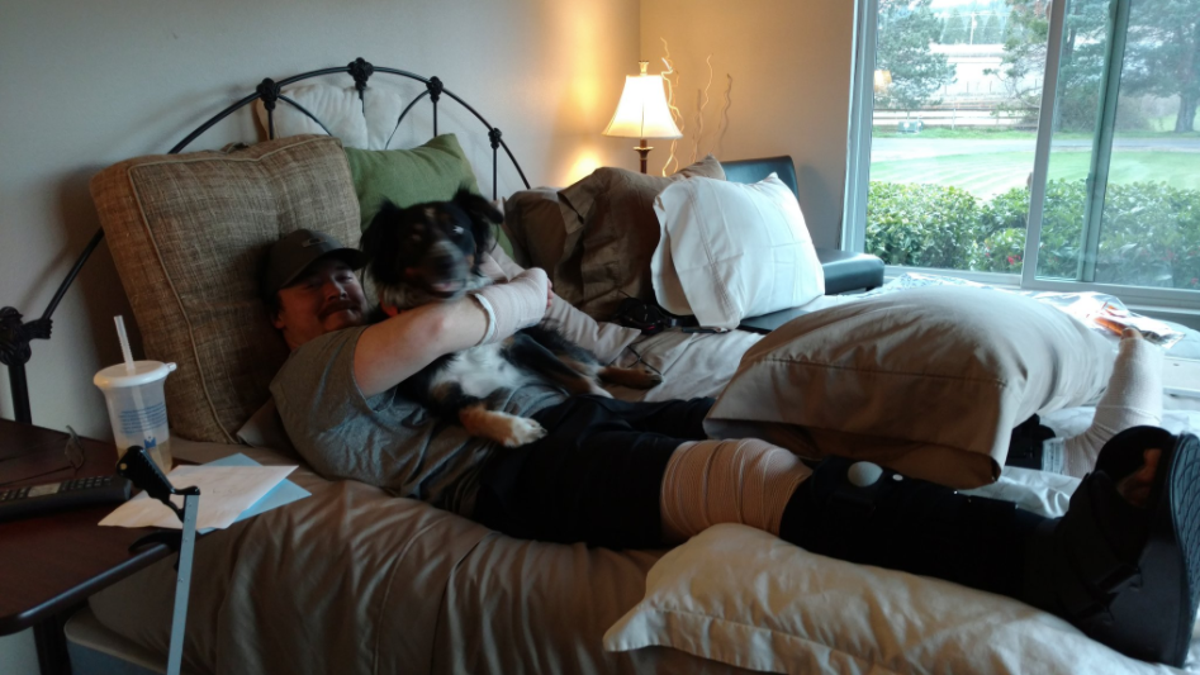 Playing PlayerUnknown's Battlegrounds became deadly for one player when her girlfriend stabbed him with a Japanese style Katana that was purchased at a mall. She said that she suspected him of cheating, because she found the dating app Tinder installed on his phone. She added that she was tired of him playing too much PlayerUnknown's Battlegrounds.

Barber Emily Javier, age 30, was living with her boyfriend Alex Lovell, a 29-year old that plays Player Unknown's Battlegrounds on a part-time basis. They've been together for two years, but apparently, something was wearing down on Javier.
According to court, Javier was tired of Lovell playing PUBG. "Lovell just sits at home all day playing video games and does not do anything to help," per the report. This led to him spending less time with her.
She admitted that it frustrated her that Lovell played PUBG for almost 12 hours each day and payed less and less attention to her. And finding the Tinder app installed on his phone was the last straw for her. She said that she even found some red hair in the shower drain, and her hair is colored green.
On the other side Lovell condemn the charge of having Tinder installed on his phone and claim that playing PUBG can be the reason behind the attack. Javier has been charged with first-degree attempted-murder and is currently in jail awaiting trial. Reports claim that Javier had no previous history to be any indication to the present behavior.
Javier who had bought the sword earlier said, "I thought I was gonna stab him while he was sleeping." According to reports, the incident happened on a day when Lovell came home and ignored her, this prompted Javier who had hidden the sword and two knives on her side of the bed to stab him with the katana in the middle of the night when Lovell fell asleep.
Lovell woke up and defended himself as best he could, and in his account of the incidents he says that he almost lost his fingers and has deep lacerations on his limbs. Soon after, Lovell made Javier call the police and she met the officers crying and saying, "I just stabbed him."